Scitex Corp called for Annual General Meeting, December 31 @ 12:00 noon in the Company's (new) offices at 3 Azrieli Ctr, 45th floor, Tel Aviv. In a letter to its shareholders the Company put for a vote (among other items) adoption of Stock Option plan and "…term of compensation & severance of the former President/CEO, who was a Director at the Company…" .
During 2001 the Company's shares dropped by 60%, from $10 to $4 per share.
All shareholders are encouraged to attend the meeting in Tel Aviv and vote according to their conscience.(more inside…)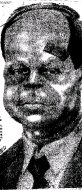 ITEM 3— exert from Scitex Corp Ltd., notice of annual meeting of shareholders (Dec 7, 2001).

PROPOSAL TO APPROVE CERTAIN TERMS OF COMPENSATION AND SEVERANCE OF THE COMPANY'S FORMER PRESIDENT AND CHIEF EXECUTIVE OFFICER,WHO WAS ALSO A DIRECTOR OF THE COMPANY

Under the Companies Law, the payment of compensation to Directors of the Company requires shareholder approval. Mr. Yoav Z. Chelouche, the former President and Chief Executive Officer of the Company, was a Director of the Company. Subject to shareholder approval, the Audit Committee and the Board of Directors of the Company have approved a 2001 management bonus plan that included Mr. Chelouche, as well as some additional provisions relating to Mr. Chelouche's terms of severance.

The Board of Directors will present the following resolution at the Annual General Meeting:

"RESOLVED that the 2001 management bonus plan, to the extent that it related to Mr. Chelouche, a former Director of the Company, and the revised terms of severance for Mr. Chelouche, as approved by the Audit Committee and Board of Directors of the Company, be, and hereby are, approved.

The affirmative vote of the holders of a majority of the voting power of the Company represented at the meeting in person or by proxy and voting on the Ordinary Resolution is necessary for the approval of the said compensation and severance provisions for the Company's former President and Chief Executive Officer.