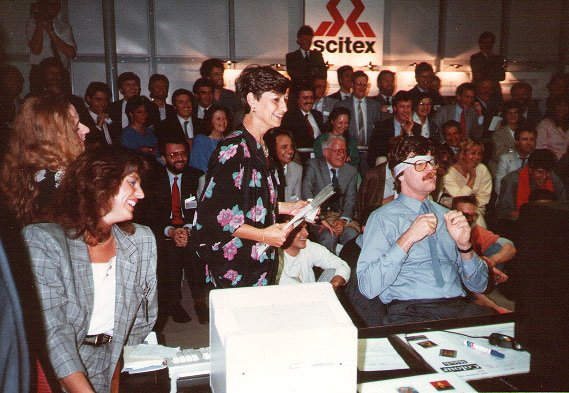 Eva Duvdevani
has sent us this old picture from Drupa '82
(click to
enlarge). It captured the moment when the application
engineers performed the traditional funny-demo at the end of the
show. Maarten
Strack (in the driver seat) showing
that he can operate the Imager even blindfolded.
If you recognize yourself sitting in the audience behind let me know.