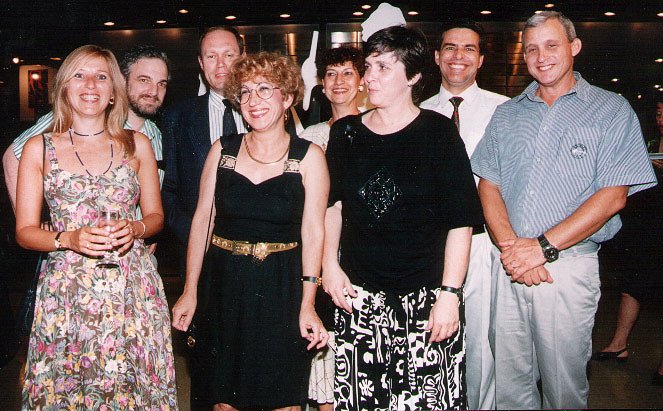 Ahhh.. the good ol' times, when we were younger and had wider smiles.. Eva Duvedevani sent us this picture, dated July 1992. It was taken at the Israeli "Oscars" for industrial movies where the Scitex customer-support/training group received a couple of awards.click for bigger picture
In the picture, standing in the back row from the left: Dennis Kaliser, Yoav Chelouche, Eva Duvdevani and Israel Bachar.
In the front row from the left: Deena Samech, Miriam Keshet, Tillie Baratz and Arie Segal.