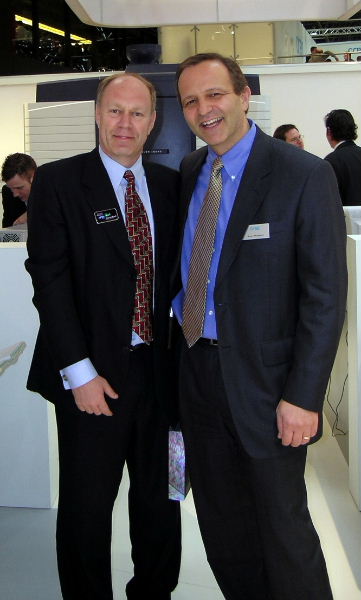 Certain smiles at Drupa 2004, in the Creo booth.
One of our members has posted in the Guestbook below a good headline for the image:
"…In the picture, I think Amos just realized what he actually paid for the Scitex Pre-Press business and so did Yoav…"
This picture has been sent to us from Dusseldorf.
If you had the chance to take pictures at the show- don't wait, send them to me to be posted at ExScite/Nostalgia.