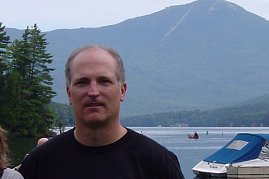 The
ExScite Chris
Brenner has joined SWOT Management Group as Director of Client Services.
Brenner. In his new role, he will be responsible for managing services delivery
and new client acquisition.
Chris has over 14 years of sales and channel management experience, the last 7
years at Sun Microsystems, where he served as Channel Manager, Partner Liaison,
and Major Account Executive. Prior to Sun, Chris held similar positions at
Scitex America Corporation.
SWOT Management Group, Inc. (SWOTmg),
headquartered in Hillsborough, New Jersey, is an integrated sales and marketing
services firm. SWOTmg is helping technology solution providers identify, develop
and execute sales and marketing strategies that increase top line revenue growth
and bottom line profitability.