Since March 1998, Michael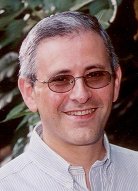 has been CEO of SPO. Prior to March 1998, he was at Scitex Corporation Ltd. During his 12-year tenure at Scitex, he held various positions within the worldwide organization, including a period in the United States he was in charge of the Scitex Medical group, specializing in medical imaging applications of Iris printers. Michael served as director of Amedia Networks, Inc. (formerly TTR Technologies, Inc.) from February 2000 through August 2002.
SPO Medical is an Israeli technology-based company established in 1997 whose stock become tradable in the United States in 2005 under the symbol SPOM.PK.
The company is a developer of non-invasive pulse oximetry technologies to monitor blood oxygen saturation and heart rate for a variety of markets, including medical, homecare, sports and homeland defense. The company sells into the market applications such as emergency care, neonatal resuscitation, home monitoring, sleep apnea, cardiovascular performance, cardiac rehabilitation and the physiological monitoring of military personnel and safety care workers.