The CEO and CFO of the Israeli company Lumenis are ExScite?s.

Dov Ofer joined the company as CEO Earlier in 2007. Before Lumenis, Dov held the position of Corporate VP and General Manager of HP-Scitex.  Until the acquisition by HP, he served as the CEO of Scitex Vision Ltd, the (then) Scitex inkjet printers division in Israel.  Prior to joining Scitex Vision, Dov managed Matan Digital Printing, one of the pioneering companies in the super-wide format printing industry.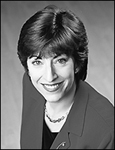 Lauri A. Hanover  joined Lumenis as Senior VP and Chief Financial Officer in August 2004. Prior to Lumenis, she served as Corporate Vice President and CFO for NICE Systems Ltd., and was instrumental in effecting a rapid turnaround through improved financial processes and controls, as well as strong working capital management. Prior to NICE, she served as Executive Vice President and CFO of Sapiens International. She also spent 13 years at Scitex Corporation Ltd., and 3 years at Altria (Philip Morris) Inc.
Headquartered in Yokneam Israel, Lumenis is a global developer, manufacturer and seller of laser, light- and radiofrequency-based devices for medical, aesthetic, ophthalmic, dental and veterinary applications. The Company offers a wide range of products along with extensive product support systems including training, education and service. Lumenis invests heavily in research and development to maintain and enhance its leading industry position. The Company holds numerous patents worldwide on its technologies.