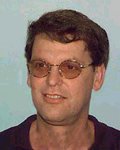 David Guterzon the General Manager of the Israeli company Target Systems has sent us an interesting link to a new website.
Target Systems employees had initiated and recently launched a new website, dedicated to one of Israel's iconic poets Nathan Alterman, marking 40 years since his death. David has asked to point the new site to ExScite members (the site is in Hebrew): Alterman Website.
David was a software development project manager at Scitex in Israel in the 80's and 90's and later worked as VP R&D at Nessicom.
Target Systems Ltd develops software and Internet applications, and provide software outsourcing services in Israel.