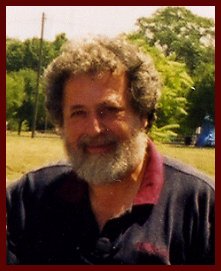 The former STA's engineer Charlie Baum has passed away.
We were saddened to hear that Charlie Baum died in January 2010.
Charlie was one of the first ever service engineers in Scitex America when the office was still located in Stamford Ct. and later in Manhattan NY, and was still called STNA. Charlie started under the then president Dick Jaffe in 1974 and later under Bob Pollack. Eddie Borkovksy, VP customer Support (who has provided a couple of the pictures), was his boss from 75-79. Later, Charlie worked out of New York after the office was relocated to Boston and renamed STA. Those of us who worked with Charlie remember him as a smiley face with good nature, yet as an opinionated and resourceful technical engineer, who could improvise and resolve problems.
We have lost track of Charlie after he had left the company. The pictures below are of a meeting of Eddie and Charlie in NY in 2002, and Charlie at work in a trade show.