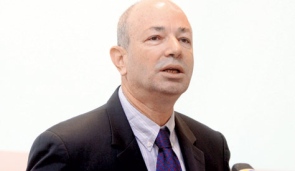 In Haim Shani, ExScite, the Finance Ministry has a director-general who's a passionate Zionist, a high-tech guru and who doesn't need a job
Haartez,(July 7, 2010) the Israeli newspaper has published this nice article about the ExScite Haim (Shaposhnik) Shani .
After leaving Scitex, Haim accepted the CEO position at Nice in Raanana.
In his nine years at the helm, he transformed NICE from a small company in crisis to a market leader. He began with revenues of $100 million a year, a market capitalization of $100 million and 700 employees at the start of the decade. NICE today is a giant, generating sales of $600 million a year. Its market cap is $2 billion and it has 2,700 employees. He left Nice to take a government job.
Haaretz article summarizes:
"Haim has been nine months on the job of Director General, Israeli Finance Ministry, so it's early days. But judging by the subjects he's chosen to tackle, the discussions he holds, the legislative proposals he's involved in and the moves he's leading, he looks like he'll be one of those government officials who leaves his mark. Perhaps his success will lead more good people to move from business to public service, for the greater good of all.
Among other important subjects at the treasury, Haim sees signs that Israeli high-tech is eroding and says that with new priorities, tax breaks, some financial assistance and legislative amendments, he can help stop the erosion and make Israeli high-tech more competitive against other countries coming to the fore".
To read the complete (and interesting) article on Haaretz website in English, click here.