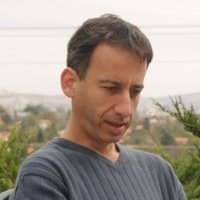 The ExScite Ilan Ofir is Marketing Manager at Elbit Systems Ltd.in Israel.
In addition, Ilan has created and is managing the website: www.iCar.co.il. iCar is an Israeli web directory providing expert opinion, vehicle database, car buying and trade-in as well as financing.
Since 2007 Ilan was VP Sales & Marketing Celerica, a privately held Telecommunications company. Between 2004 and 2006 he was Director, Europe & Asia Pacific MobileAccess Networks.
Ilan's 5 years career at Scitex (STAP'88-'04) included the position of Customer Support Manager, China Scitex Asia Pacific.