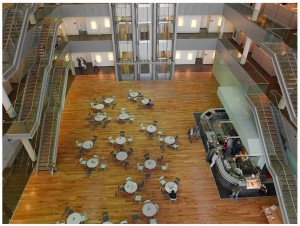 To those of you interested in how Scitex of today (errrr… Kodak, Israel) looks like, here is a picture of the main space.
Zohar reports that there is no real manufacturing at Kodak, Israel- all the work is done by overseas subcontractors.
The picture (summer 2011) was sent by Zohar.