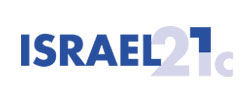 A recent ISRAEL21c issue takes a look at Israel's top 10 high-tech pioneers.
Needless to say- Efi Arazi, Scitex founder is among the ten.
Effi Arazi founded and led Scitex Corporation in 1968. The company, later sold to Hewlett Packard and Kodak, develops and manufactures hardware and software technologies, and equipment for the printing and publishing industries. This was Israel's first high-tech firm and at its peak employed 4,000 people. Since then, Arazi has gone on to found additional graphics and printing companies.
See more here:
http://israel21c.org/people/the-top-10-icons-of-israeli-high-tech-the-pioneers/?utm_source=Newsletter+5%2F23%2F2012&utm_campaign=May+23+2012+&utm_medium=email