(Likud Yisrael Beitenu)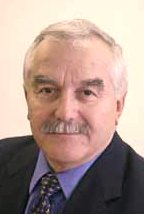 Minister of Agriculture and Rural Development
Yair Shamir was born in Ramat Gan in 1945, son of the late former Prime Minister Yitzhak Shamir. He served in the Israeli Air Force as a pilot and commander between the years 1963-1988 and retired with the rank of Colonel. He holds a BA in Electrical and Electronic Engineering from the Technion (1974)
Shamir has served as Director General and Deputy President of Scitex (1988-1994), Director General of Elite (1994-1995), President and Director General and Chairman of Vicon Telecommunications (1997-2002), Chairman and Partner of Catalyst (1999), and Chairman of Shamir Optics Industries Ltd. He also served as Chairman of the EL-AL Board of Directors (2004-2005), Chairman of Israel Aircraft Industries (2005-2011), and Chairman of Israel National Roads Company (2012).
Yair Shamir was elected to the Knesset on the Likud Yisrael Beitenu list in January 2013 and in March 2013 was appointed Minister of Agriculture and Rural Development.
He is married and the father of three.