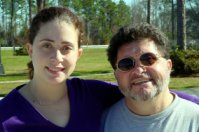 I was checking the update on the site and enjoyed all the news. Thank you for posting my family pictures. The men and women of Scitex that I worked with were the people that made the biggest impact on my professional life. Despise the fact that I had no formal education and had left school after the 10th grade to help support my parents I was given the many breaks by the leaders of Scitex America Europe and Israel to excel and perform that which many born with a silver spoon could not. There is not one person that I can think of within Scitex family that did not help, teach, support and push me through the amazing achievements Scitex achieved. I will always be proud of these people and have learned to do the same thing to others by giving them the chance to. Excel and achieve good things in life.
As an Armenian I have always identified with the struggles of our people and have be proud to have been associated with the Israeli friend during my journey of life. I am glad and feel wonderful that I made those 50+ trips to Israel. I am glad I took my wife and children to Israel more then five times to let them learn and see for themselves about the people of the Scitex company that gave me their father the chance to make something of himself. I am forever indexed to all those that I was in contact with, worked  with and shared bread with during my 22 years of being with Scitex of which 15 was working for Scitex.
You see when one hits 67 they start to get sentimental.
Etan Rozin thank you for the wonderful job you are doing keeping us all alive. You are a Rae specimen. I could only wish to be like you.
Thanks.
All you my Wonderful Israeli friends have a great day.
Fond regards
Varouj