See US patent #6043865 summary: Imagesetter
Owner name: SCITEX CORPORATION, LTD., ISRAEL
ASSIGNMENT:HALUP, NIR;LICHTENSTEIN, YOAV;VRONSKY, ELIYAHU;
Publication date Mar 28, 2000
Filing date Dec 17, 1998
ABSTRACT
Imaging apparatus is provided which includes a generally cylindrical support defining a substrate support surface, a head operative to record information onto a substrate on the substrate support surfaces, and apparatus for precise rotational positioning and displacement of the cylindrical drum with respect to the imaging head. The apparatus includes at least one linear motor arranged to drive the cylindrical support in rotational motion, and control apparatus for providing electrical inputs to the linear motor to achieve precise rotational positioning of the substrate support surface.
SUMMARY OF THE INVENTION
The Scitex invention seeks to provide improved media positioning apparatus and scanners and imagesetters employing such apparatus.
(Referring to the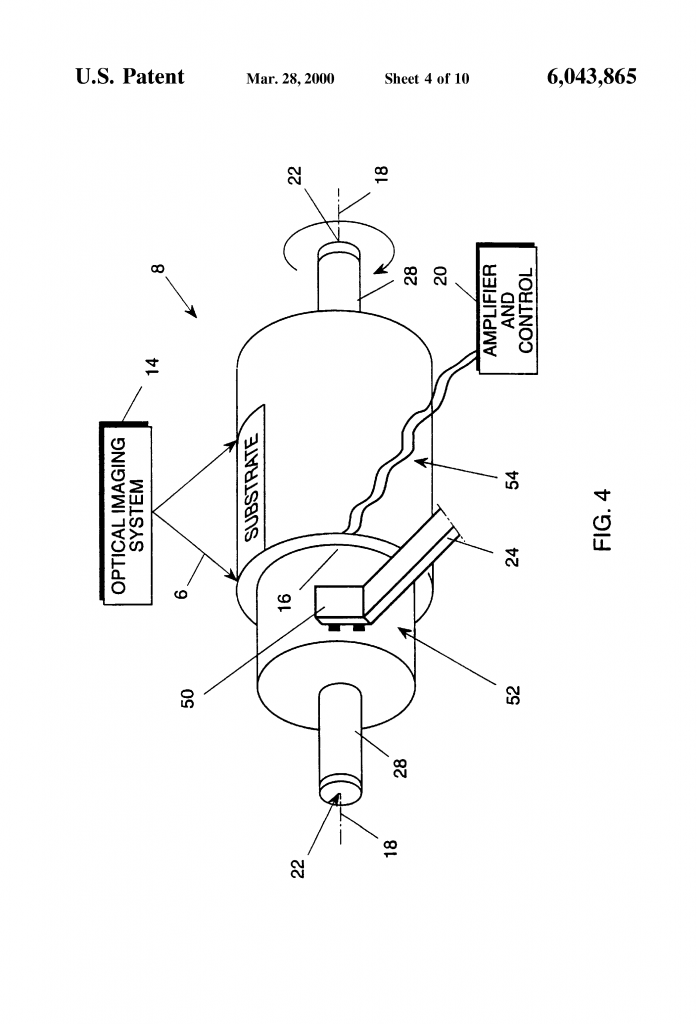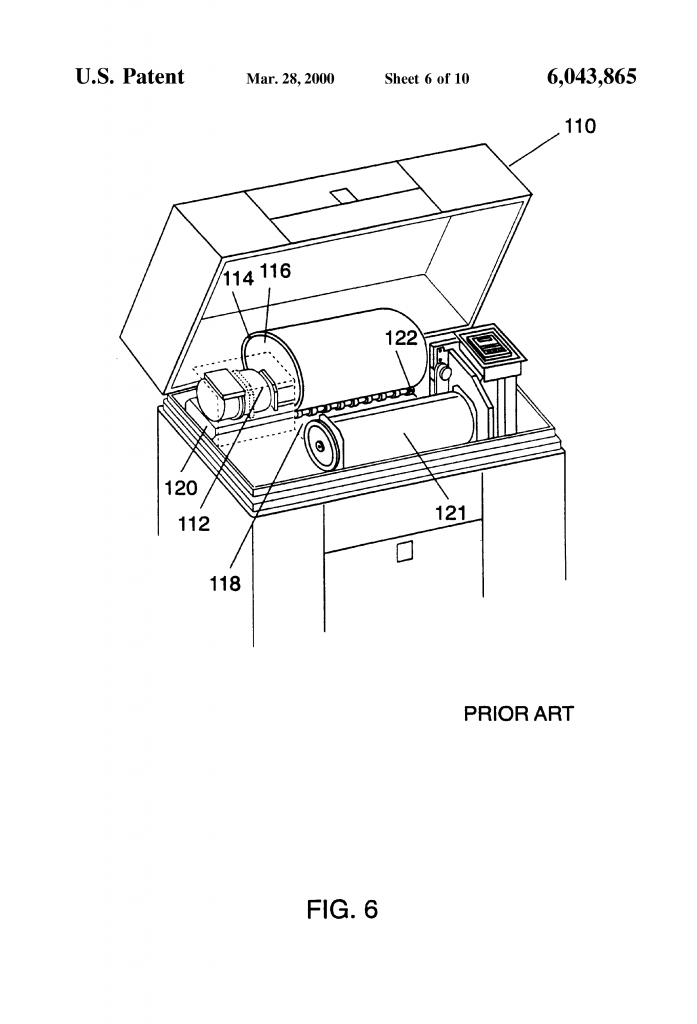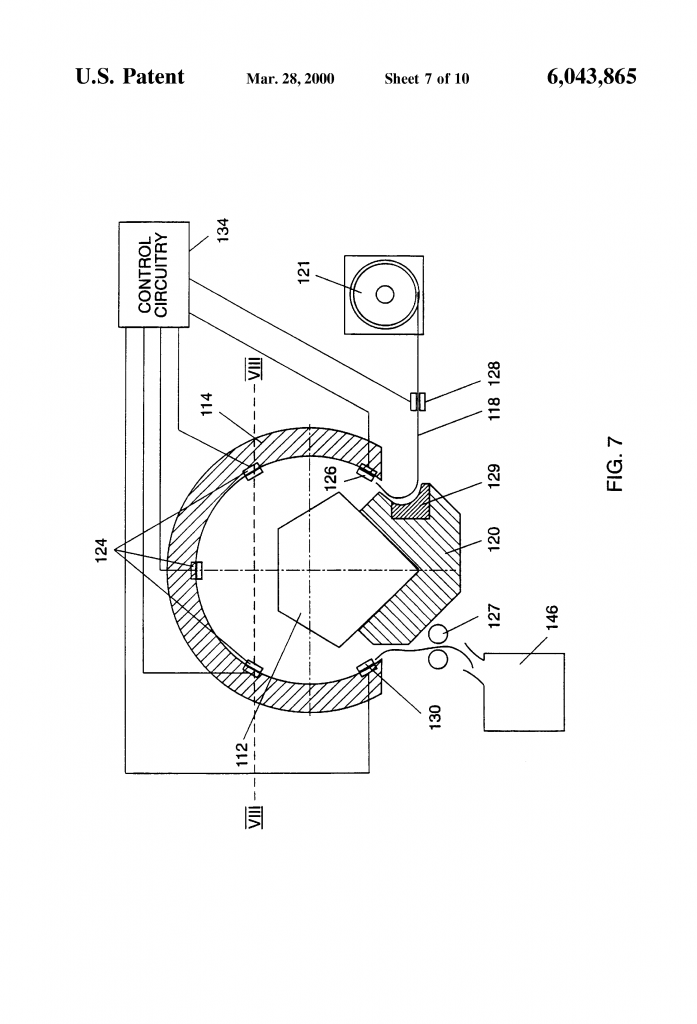 Scitex Dolev platform)
BACKGROUND OF THE INVENTION
Conventional scanners and imagesetters commonly Employ external or internal drums for media positioning. External drum scanners such as the Scitex ELP external drum scanner, utilize rotary motors of various types for media positioning. The cost of such motors becomes extremely high when highly accurate positioning and repeatability is required.
Internal drum imagesetters, such as for example, the Scitex Dolev 200, utilize pairs of rollers for drawing film out of a film casette and precise positioning thereof inside a drum.
Precise positioning becomes increasingly difficult as the size of the film to be positioned increases. Roller based positioning systems encounter difficulties in providing consistently precise positioning.
See full patent description here: https://www.google.com/patents/US6043865